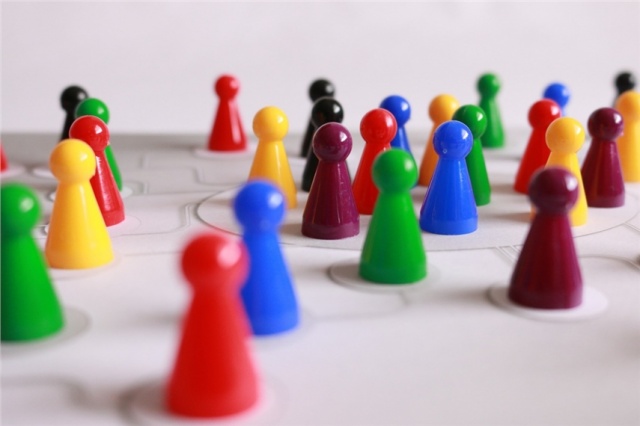 Chinese marketers are working with fewer agencies, and more are leaning toward those with integrated offerings, according to a new study from R3 with Scopen.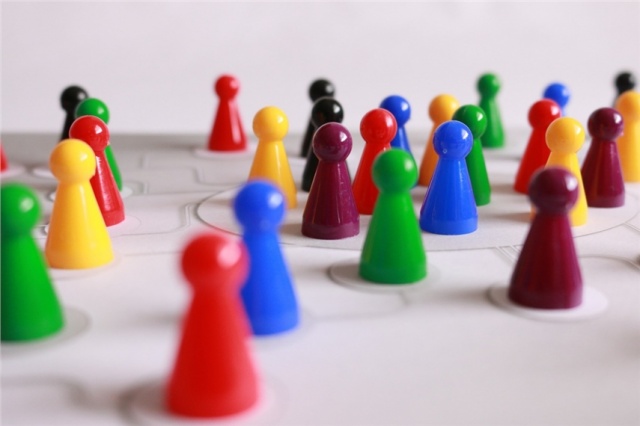 The rosters of Chinese marketers are shrinking, local agencies are getting more businesses and China is the world's least committed market, with the average agency relationship lasting just 2.9 years. 
These are the trends that emerged from the seventh wave of R3's biennial Agency Scope Study, created in partnership with Scopen, which covered more than 300 multinational and local companies and analysed over 740 client-agency relationships. 
"Agencies that can show a real integrated offering will have a big competitive advantage, as 37% of client companies in China are looking for an integrated agency to solve their needs (compared with only 8% of markters working with integrated agencies today)." 
The demand for more integrated agencies was also apparent in the sixth wave of the study two years ago, and it's clear demand for integration is reducing roster sizes. On average, marketers work with 5.84 communication agencies now, compared with 6.45 in 2016 and 8.2 in 2014. 
The study also affirmed what had been widely known—that Chinese marketers are spending more on digital, up from 25% of the budget in the 2016 study to 42.6%. The global benchmark was 30.2%.

"This trend is posing unique challenges to both marketers and agencies alike, as they have to quickly adapt and build up the capabilities that will help them to meet the consumer demand," said Sabrina Lee, managing director of R3 China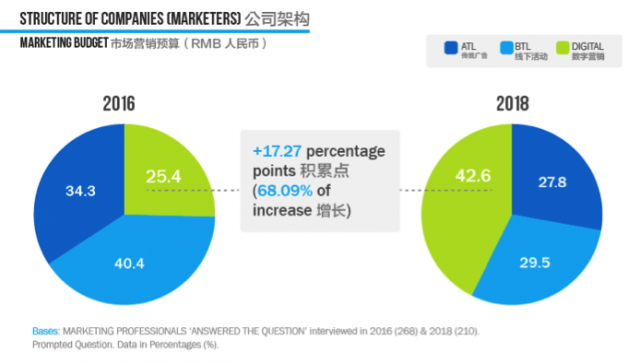 Going local 
R3 cited the growth of local agencies and their expanded suite of integrated offerings as factors that contributed to the shift toward homegrown agencies. Seven out of the top 20 agencies mentioned by the marketers surveyed were local firms, compared to four in 2016. On the marketer side, four of the top 10 positions are held by Chinese brands, with Alibaba and Huawei on the podium at first and third, respectively. 
Chinese marketers value speed, with 58% saying quick response time as very important, while flexible structures (52%) and strategic planning (46%) were other factors driving agency preference.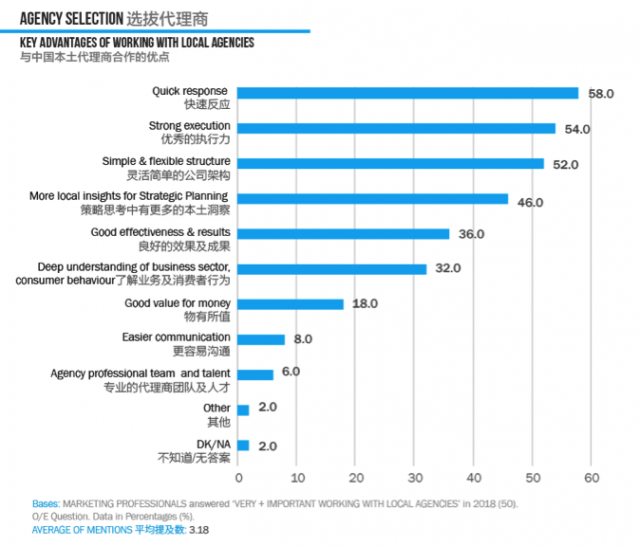 The agility of local agencies put them at an advantage over multinational agencies that might be saddled with complicated bureaucracy. R3 said the data from China is in line with reports that global holding companies showed little to no growth in 2017. Notwithstanding, Chinese marketers said holding companies are strong in global experience, strategic planning abilities besides having a robust international network.
Source: campaignasia