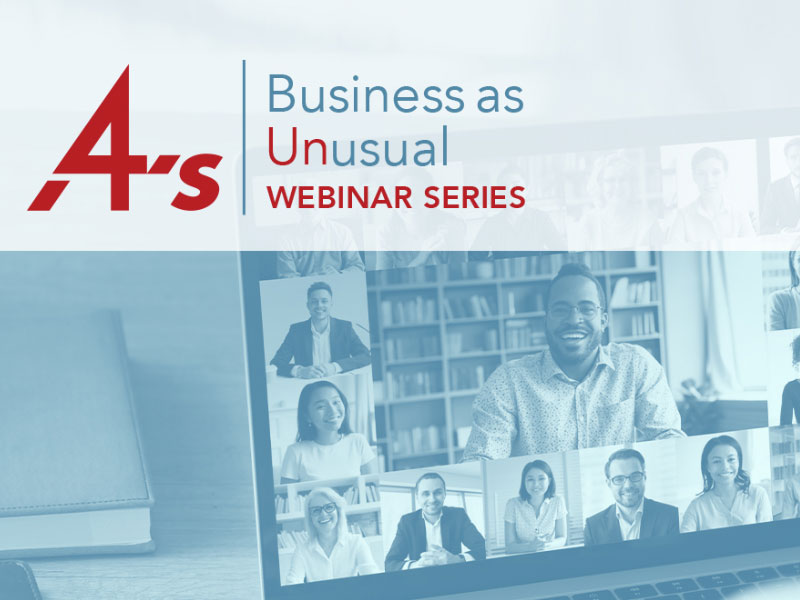 The global health crisis has changed new business activity overnight. As social distancing prevents in-person meetings, virtual pitching has come to the fore. On April 8, the American Association of Advertising Agencies (4A's) hosted a webinar to help agencies better understand the challenges and opportunities and learn tips and tricks to effective virtual pitching.
The session, led by Matt Kasindorf, 4A's Senior VP–Business Intelligence & Insight, and Mollie Rosen, 4A's EVP–Member Engagement & Development, included insights from R3's Co-founder and Principal Greg Paull, who shared seven common challenges of virtual pitching and best practices for making it a success during the COVID-19 crisis.
Request a copy of our white paper on Getting The Most Out of Virtual Pitching.