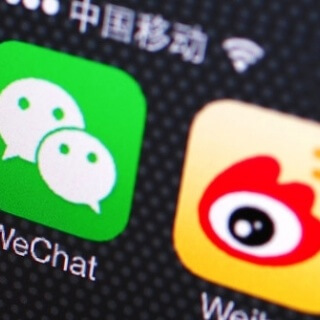 While WeChat has gained exposure for its fast penetration in China and beyond, it is still yet to be truly entrenched as a dominant digital marketing tool, according to studies from marketing consultancy R3 and research advisory firm Forrester.
"When we investigate the sources of brand awareness, only 18 per cent of consumers mention WeChat, compared to 55 per cent for online video and 33 per cent for [Sina] Weibo," said Bella Teng, senior researcher at R3.
Drilling down to individual digital campaigns, that becomes more evident. One example was 37.1 per cent of consumers attributing recall of Apple's brand to Weibo. Xiaomi impressions reached 30.1 per cent on the same channel. On the other hand, recall rates for WeChat were mostly in the mid-teen percentages, according to the latest wave of R3's EnSpire study.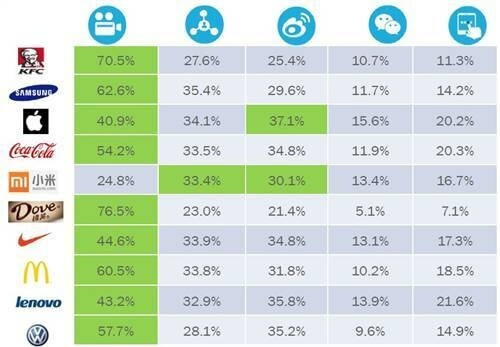 Because WeChat is one platform dominating mobile internet usage in China, brands are putting high expectations on its marketing potential. However, Forrester analyst Xiaofeng Wang pointed out that WeChat is not a good marketing tool yet, as it has several limitations.
Due to WeChat's core features of privacy and closed-loop communications, user behaviour on the chat app is notably different from Weibo. Information that users share on WeChat can be seen only by personally-approved contacts; as a result, WeChat is used more as a communication tool for friends. Users are less likely to repost branded content on a "massive" level, as marketers expect them to do so on Weibo, said Wang.
In addition, brands face restrictions when sending one-to-many marketing messages to followers. A service account on WeChat has custom-menu functions that work almost like an embedded mini-site, but it allows only one message per month. A subscription account allows, at most, two messages per day, but with less advanced functionalities. All subscription accounts are also banded together under a single 'folder', so it is hard for users to notice new updates.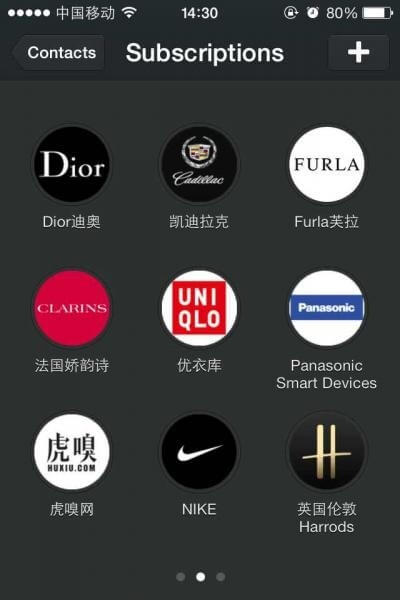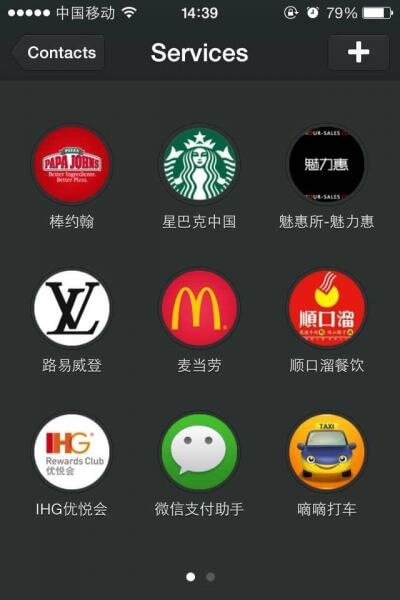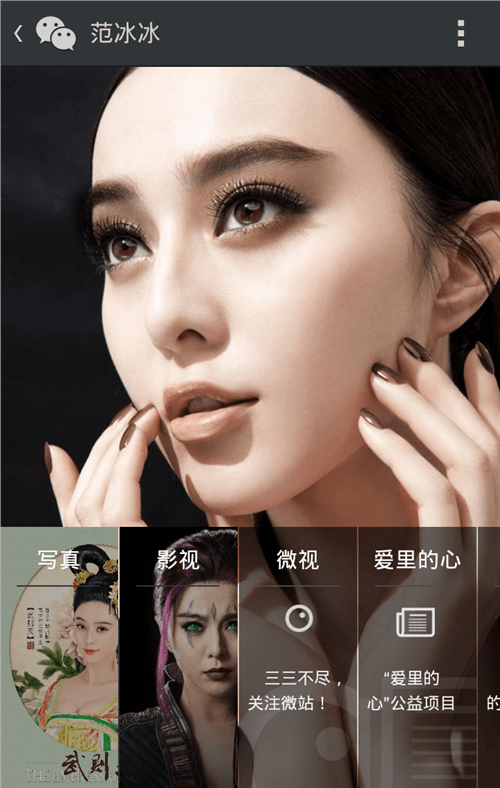 Before that day comes to fruition, the emergence of such a platform may be in the form of a new kid on the block called 'Weizhan360', essentially a single branded mobile portal that combines the various Weibo accounts (Sina, Tencent, etc) and WeChat, as well as features such as a mobile-friendly website and QR codes. Survey interfaces, customer service systems, mobile payments via embedded 'weidian' (micro-shops), lucky draws, and links to video or print content can all be embedded with the application.
The subject of our most-read article this week, Fan Bingbing, also launched her ownWeizhan mobile portal (see left for screengrab) just today, following brands like TCL, BMW, Marco Polo Hotels, Little Sheep, and Jiahua Emporium.
Although WeChat is indeed trending without doubt, Teng told Campaign Asia-Pacificthat marketers need a diversified digital strategy in China across social portals and online video to make a lasting impact. "Consumers have too high a demand on tailored messages and brand relationships."